Become a franchise partner.  Zedcomms offer a bespoke training franchise package to individuals and companies who want to offer our marketing services either locally or to a speciality market.
Packages include:
Training in Darlington or at a location near you.
Website set up
Logo and branding kit
Social account set up
Social account synchronisation
Technical support 
Mentor support
History
Zedcomms worked with an expanding business opportunity business marketing the franchise offering.  Our client is based in the UK and asked us for marketing assistance to recruit franchisees overseas.   Managing the advertising and online socials we marketed to three target markets; the UK, Australia and Kuwait.  Indeed we chatted with and enrolled a new franchisee in Tasmania.  The power of the Internet.
In 2020 Zedcomms decided to offer a similar model to allow individuals to trade along with us servicing clients with marketing services. We enrolled two pilot franchisees who have both progressed very well and trading in their own geographic area.
The Zedcomms franchise offers you an opportunity to quickly start your own branded marketing agency to serve local businesses in your protected area. Work from home as a lifestyle business or build a team. You can work part-time or full time. Zedcomms offers you the flexibility you need, whilst earning from a rewarding business model you can trust.
We sell competitively priced effective marketing products and services to Small to Medium Businesses, helping them maximise their business presence on the Internet, freeing them up to concentrate on their business.
The types of businesses we work with
Manufacturers
Artists
Solicitors
Charity
Builders, Painters, Decorators
Engineers
Retailers
Hotels
Solicitors
Online retailers
Professional services
About Zedcomms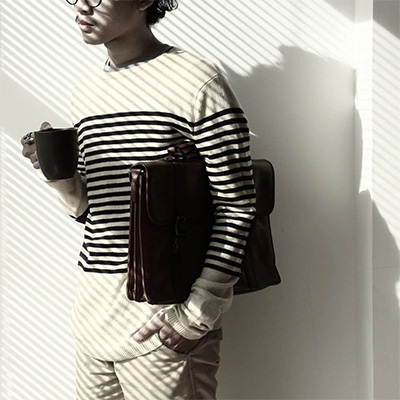 Zedcomms is an agile marketing company that is hard to beat. Years of experience with expertise in website design, SEO and modern Internet marketing.
We have a suite of tools and systems to support our clients producing fantastic results, with that personal touch and at highly competitive pricing. Having worked with some 2000 businesses in the UK for over ten years we are 'Passionate About Improving Business.'
Our marketing services are combined with training and mentoring support to further improve our client's business.
The Timing is Right
There is a huge demand from businesses that require help to capitalise on digital marketing using social media and other internet platforms.
To prosper, businesses need to be active on relevant internet platforms that allow them to engage with customers and especially to engage with the 'ideal customer.' Businesses need to be up to date and aware of their online activity to be able to attract more customers.
Most of the UK's 6 million SME businesses don't have the time or know-how to manage this environment. We have proven systems that provide well thought cost-effective solutions delivered along with our local Zedcomms Partners.
How to Attract the Perfect Client
We provide a world-class 'state of the art' detailed marketing report to prospective customers – free. The report shows where they are performing well and where they can improve. If required we can also report how their competitors are performing and where they market. You will also be provided with an optimised website and email address.
The Marketing Analysis will report on:
Online Reputation
Compare To The Competition
Where You Can Improve
Your SEO
Your Social Media Status
Where Your Company Is Listed
How Many Reviews You Have
How Many Reviews The Competition Have
Where You Can List For Free
General Tips On How To Maximise Your Internet Marketing
You are fully supported therefore you do not need any digital marketing expertise.
Earning Potential
What you earn out of a Zedcomms franchise business depends on you; how hard you work and how much effort you put in. Working full time, we'd expect you to earn £5,000 per month. Part-time, around £1,500 per month. The average product value is £1,620 per annum with products starting from £40 per month.
These figures are based on existing franchisee earnings and are not a guarantee or warranty of your own actual earning figures. With hard work and commitment, we expect these figures can be met or even exceeded.
Special offer – Free Marketing Pack. Consists of a bespoke WordPress Canvas Theme 10 page Website, a business logo and three months service of 'Social Media Marketing'.
Who We're Looking for
Whilst not compulsory, we feel that experience in the following roles would enable franchisees to get off to the best possible start:
Corporate Sales
Office Sales
Digital Sales
Business Managers
Managers
Advertising Sales
We start with an initial chat on the phone, our objective is to make sure that you know enough about us in order for you to make an informed decision on the franchise.
Equally, we need to know about you, are you are suitable to be part of Zedcomms and what we uniquely offer our customers. We look for people who are capable of setting themselves up in business, who see the value in the partnership of working with us, training, knowledge and support that investing with Zedcomms Businesses brings. You will be investing time too, at the very least one full day per week.
Ambitious
Hard-working
Self-motivated
(Most likely!) Tech-savvy
Friendly
Next Steps
If you think the Zedcomms franchise would be a great fit for you, fill in the form and you will be sent further information on this fantastic opportunity.
To contact Zedcomms for more information regarding their Franchise and speak to them directly with any questions you have, please complete the form below.